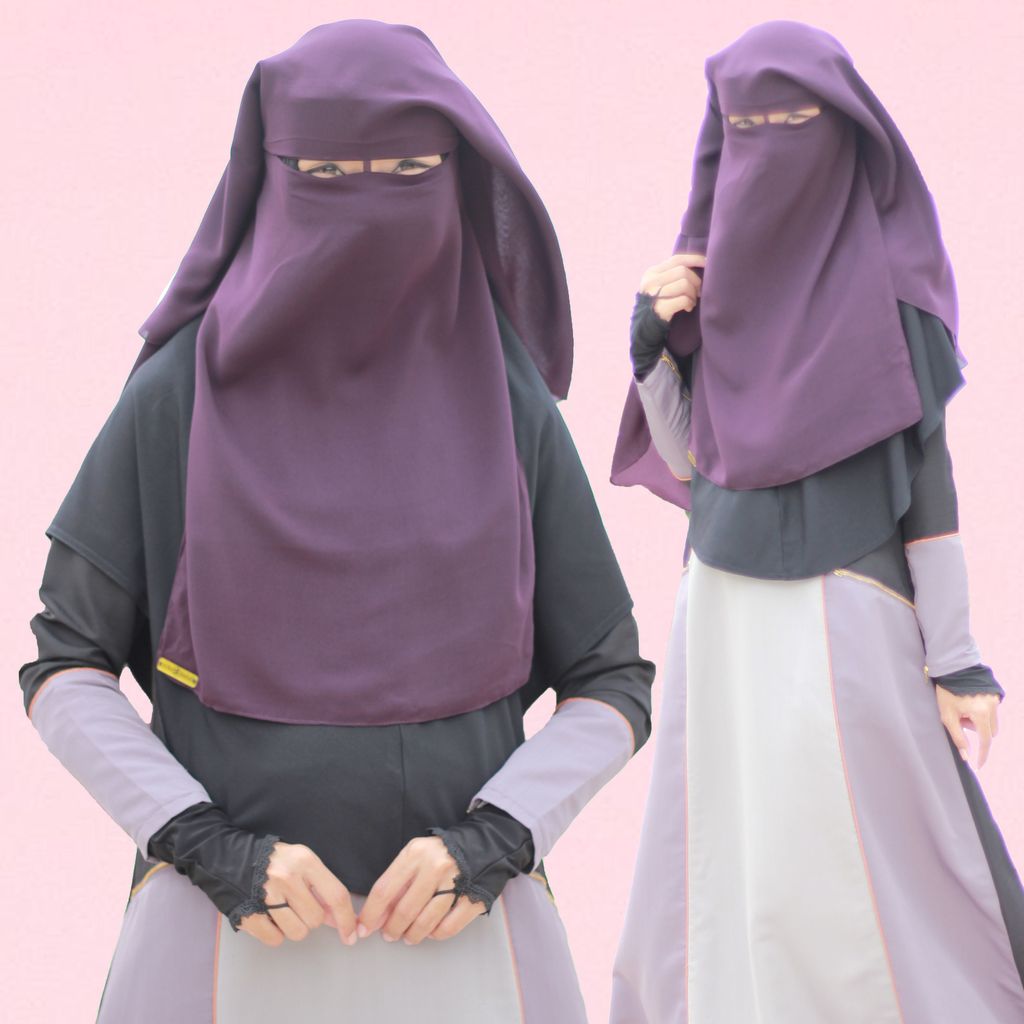 DESCRIPTION
NIQAB KHADEEJA IS A NOSE-STRING TYPE NIQAB. IS MADE FROM PREMIUM SOFT CHIFFON, EASY WEARING, COMFY, SUPER SOFT, EASY HANDLING AND DRAPES BEAUTIFULLY.
GUARANTEE LESS TIME NEEDED TO BE ELEGANT IN A FEW MINUTES.
SIMPLY WEAR BY PLACE IT ON YOUR FACE AND BIND PROPERLY TO YOUR HEAD THEN YOU ARE READY TO SHINE! SPECIALLY MADE IS PINLESS!
COLOR
TYPE
Nose-String Niqab 2-Layer
SIZE
FEATURES
Made from PREMIUM SOFT CHIFFON
Fabrics are super soft
Very breathable
Easy to shape
Easy to wear
Iron-less (70% anti-wrinkle)
Pinless
Come with tag
Can Adjust and cover your chest
Suitable for busy women
Can use for daily wear
Practical for mommies with babies and kids
Save time
Can mix and match with any types of hijab or shawl.
IDEA & CARE GUIDE
Lovely to be paired with various type of shawl and hijab.
Able to wash with washing machine
Easy to wash
Can mix with other clothes / can wash separately
Do not bleach
Turn inside out
*Colours may differ slightly due to camera flash and computer settings