Assalamualaikum wbt and welcome to official AURAHANAN®.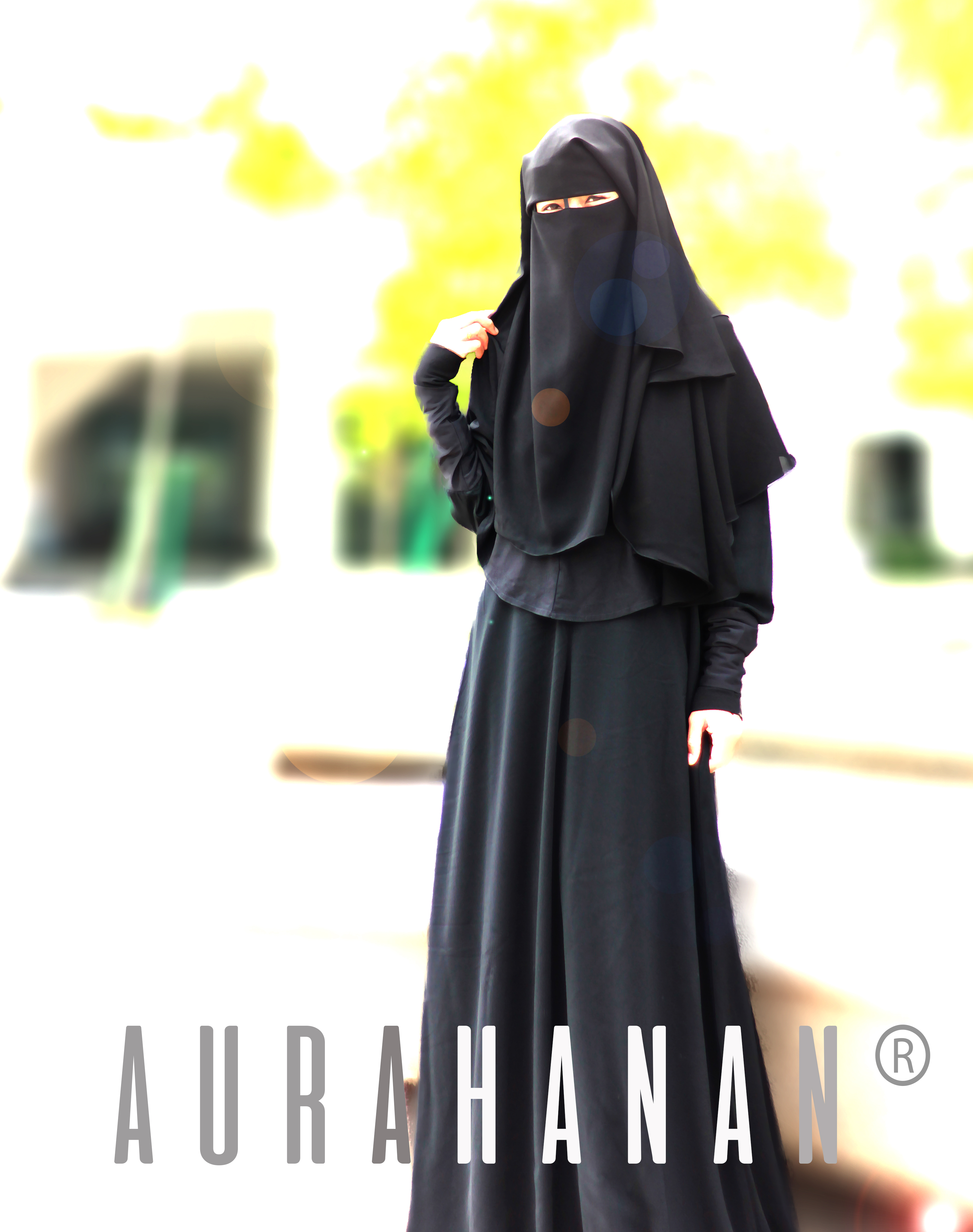 Aurahanan® is a Malaysian brand operating mainly online founded on 2017. Solely in helping muslimah to complete their hijrah by covering aurah accordingly in the guideline and the focus are;-
Hijrah friendly
Easy and fast
Less hassle attire
Unique and fresh
Elegant and feminine
Comfortable yet stylish
Of premium quality
Shariah-compliant
For active woman daily friendly

Founder, Mrs Hanis Hanan has a vision to inspire Malaysian muslimah through Aurahanan®. The concept of Hijrah-Friendly and Syariah-Compliance is the main focus in delivering messages to Malaysian muslimah fashion industry.

The start begin when the founder herself went into a journey of inner-self hijrah. Founder has a complete turn around of her life when she decided to wear niqab. Concern about the syariah aspect and also the inner cleanse of heart which lead closer to the creator, she has decided to spread the message by starting a business that not only will benefits her but also the ummah in general.

Aurahanan® is not just a brand. It also brings the purity within. 'Aura' itself means 'The Light' which ressembles 'hidayah' or 'the right path' which belongs to Allah that is given only to the choosen and ignited only for the right person. 'Hanan' means 'love', 'the love ones', 'sustenance', 'blessings', which symbolize the choosen muslimah that taking care of her ownself by doing the guidance. InsyaAllah when we follow the guidance of Allah, the blessing will eridicate all of our worldly problems and our heart will be purely and solely live only for Allah.

Aurahanan® mission is to ease muslimah in malaysia to hijrah or to turn back to the right attire which accordance with the syariah and sunnah. Our double-mission is also to create as much muslimah entreprenuer that can generate income from home. AuraHanan wants muslimah to unlock their real potentials by involving in business and generating income of their own by not only covering themselves but also directly joining the muslimah entreprenuers community.

We strongly believe that there is a lot of muslimah out there who wants to hijrah or turn to be better but just don't know how to start. Our resolves is through Aurahanan® it will ease their way, InsyaAllah.
Alhamdulillah hope we will serve you better.
Lots Of Love ;
Hanis Hanan
Mrs Founder Of Aurahanan®